In an effort to create an open and informative dialogue about mediation for participants, Christine Murray and Lisa Arora have come together to create a unique 12-part blog series that combines their insights into a comprehensive view of mediation.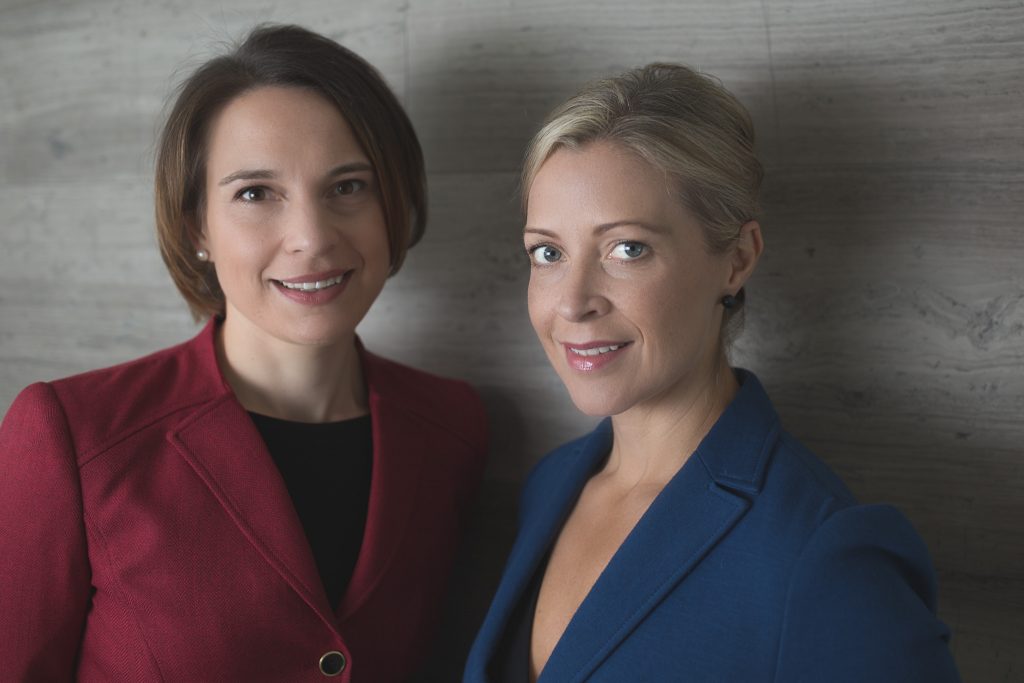 Christine Murray practices exclusively in the area of family law and has extensive experience in negotiation, mediation, and litigation. She has acted as counsel for parties at countless mediations and has taught family law as an Adjunct Professor at the Peter Allard School of Law (University of British Columbia).
Lisa Arora is an internationally recognized expert in the field of graphic facilitation and a comprehensive family mediator who uses visuals to enhance communication and foster productive, mutually beneficial agreements during mediation.
The intention of this series is to provide answers to questions that people considering family mediation often ask themselves while evaluating the legal, emotional, and practical aspects of working with a mediator versus other options available to families facing conflict, separation, or divorce.
Ways to Stay Calm, Cool and Collected on Mediation Day
Mediation day is approaching. It's normal to be nervous. For many people it's an emotional day, so it's a good idea to ready yourself with some strategies to make sure you're as prepared as possible to stay calm, cool and collected throughout the process. The more constructive your contributions to the discussion are, the greater likelihood you have of arriving at resolution.
Here are some tips for preparing to show up as your best self on mediation day:
Make Self-Care a High Priority
If you're nervous leading up to mediation day, acknowledge your feelings and focus on practicing good self-care, especially in the 48 hours leading up to your mediation date. Eat properly, try to get a good night's sleep, and make time for yourself the day before. For example, get some exercise in or do something you enjoy.
Be Well-Prepared Several Days Before
Eliminate other factors that could elevate your stress unnecessarily on mediation day. Ready any paperwork/info you need to bring to mediation and get organized several days in advance so you're not running around last minute. Make sure you have childcare arranged beforehand and know the start and end times of the mediation, so you're not worried about managing that commitment during the session.
Get in the Mediation Mindset
Remember that mediation is a collaborative discussion, which means when the other party speaks, your job is to respond with empathy and questions, not with an argument. The aim is to better understand where the other party is coming from; rest assured that the mediator will also give you the same opportunity to be understood by the other party.
Unlike an adversarial court process where there is a transcript and people are trying to convince the court who is right or wrong, mediation is a process where you both attempt to understand one another's perspectives. You do not have to agree with what the other party says, but you do need to listen and try and understand what's important to them in a solution and why.
Create Comfort
Bring anything you might need for comfort. Much like an athlete might wear a certain game jersey, bring the thing that gives you comfort (your lucky shoes, a picture of your dog … whatever it is). Just having that thing present may help you. If you smoke, bring your cigarettes.
When you arrive, the mediator should introduce you to anyone in the room you have not met (for example, perhaps you haven't met the other party's lawyer). If this gets missed, take the lead and introduce yourself to help set a comfortable collaborative tone.
If you have special requests to assist with your comfort (perhaps you don't want to sit directly beside the other party, or you want to be escorted to and from the mediation room) let the mediator know your requests ahead of time. Remember, it's the mediator's job to keep the process safe and productive, so if you feel uncomfortable at any point, caucus with the mediator and let them know what you need.
Stay Attuned to Your Physical and Emotional State
Pay attention to physical signs (tightness in your stomach, shallow breathing, tense muscles, the urge to raise your voice, etc.) that indicate you're becoming dysregulated. As soon as you notice you've been triggered, use a calming strategy to prevent yourself from escalating further. If you're able to recognize in the early stages that you're getting wound up, you're better able to do something about it. Your goal is to avoid saying something that will worsen the conflict and that you can't take back.
Here are some calming strategies:
Bring a notepad with you. If something triggers you, write it down rather than interrupting and verbalizing it. Once it's on paper, think about how you can respond constructively vs. reacting emotionally before you address it. Consider whether it's worth responding to at all. It can be powerful to not respond to bad behavior of the other party.
Ask for breaks when needed. Go outside, walk around, get some fresh air and take some deep breaths.
Request a caucus. Have a private conversation with your counsel and/or the mediator. Ask for suggestions on how to shift your mindset/the conversation, or to be more effective in communicating your point.
Come Down Gently
Plan something relaxing and low key for after your mediation. Try to avoid going from your session straight back to work, or having to rush off to another demanding appointment.
If you anticipate that mediation is going to be difficult for you emotionally, consider pre-booking an appointment with your counselor, or a debrief with your lawyer after your session. Just knowing you have a plan for afterwards can bring comfort, too.
Summary
No one's perfect, but if you do the above things, you'll give yourself the best possible advantage to stay calm cool and collected. This will avoid damaging relationships further and will increase your productivity in finding a resolution. And for those moments when you lose your focus, remember, the mediator is there to help you.
Important: Please note that this blog series is written in the context of providing information about family mediation and is not intended as legal advice. We recommend you seek legal counsel before making any major decisions about your personal legal circumstances, separation or divorce.