In an effort to create an open and informative dialogue about mediation for participants, Christine Murray and Lisa Arora have come together to create a unique 12-part blog series that combines their insights into a comprehensive view of mediation.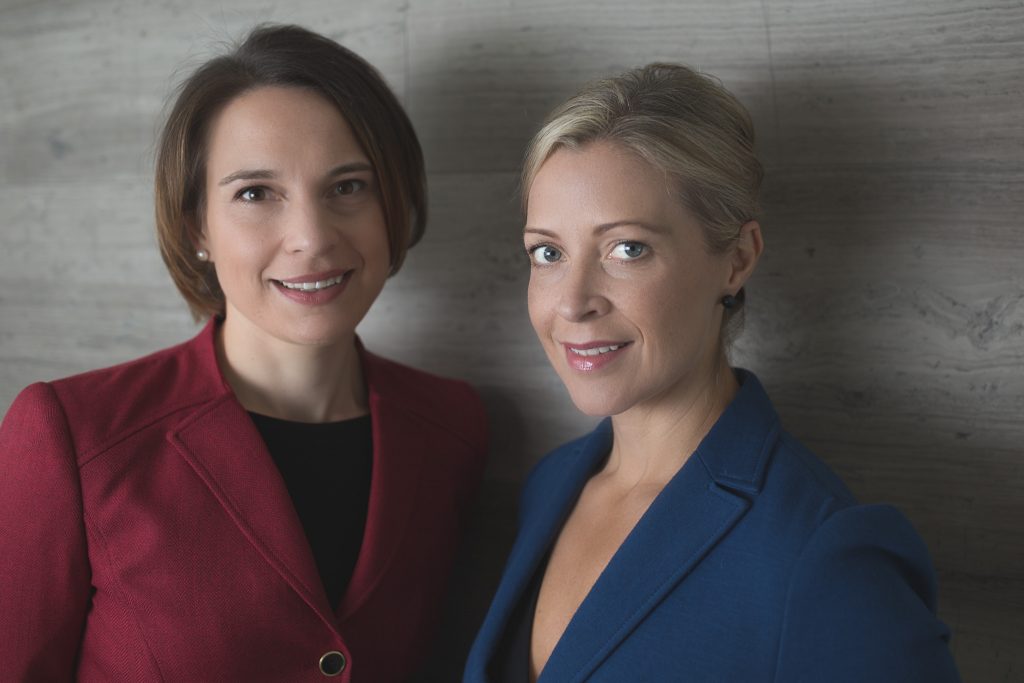 Christine Murray practices exclusively in the area of family law and has extensive experience in negotiation, mediation, and litigation. She has acted as counsel for parties at countless mediations and has taught family law as an Adjunct Professor at the Peter Allard School of Law (University of British Columbia).
Lisa Arora is an internationally recognized expert in the field of graphic facilitation and a comprehensive family mediator who uses visuals to enhance communication and foster productive, mutually beneficial agreements during mediation.
The intention of this series is to provide answers to questions that people considering family mediation often ask themselves while evaluating the legal, emotional, and practical aspects of working with a mediator versus other options available to families facing conflict, separation, or divorce.
Preparing for Your Pre-Mediation Meeting
After your pre-mediation is scheduled, you might find yourself wondering how to prepare.
There are a few different areas that you can turn your mind to preparing for (legal, financial, and your mindset). Below are some tips (grouped into categories) to help you show up prepared for your pre-mediation meeting so you get the most from the session as well as ensuring that you are setting the framework for a successful mediation:
General:
Put the pre-mediation date and time in your calendar, find out details about parking and transportation and contact information (this might sound obvious but you likely have a lot on your mind);
Many mediators have an intake form they will ask you to complete in preparation for pre-mediation. Fill it out ahead of time so that the mediator can use the full session to learn about the complexities of your situation, and not spend meeting time gathering basic information.
Think about what's important for the mediator to know. There may not be time or need to hear every single detail of your story, so what's key? (Note: the mediator is a neutral person in the mediation so you do not need to convince the mediator that you are "right".)
Compile a list of any questions you have and bring it with you.
Legal:
Before your pre-mediation, consult with a lawyer to educate yourself about your entitlements and responsibilities;
Review our blog post How to Get the Most Out of Independent Legal Advice Before & After Family Mediation, which details things to talk to a lawyer about.
If there are any legal proceedings already underway, send your documents to the mediator ahead of time, or bring them with you to the pre-mediation. Make the mediator aware of court orders or agreements that would impact the mediation process (i.e. timelines, contact orders, protection orders etc.).
Mindset:
Focus or re-focus your mindset on the purpose of the mediation process. If you have been in court proceedings or conflict, you want to shift gears/discourses from adversarial to constructive. Know what your goals are for mediation before your session, and get clear on what's important to you in a resolution and why those things matter to you.
Think about the best alternative to a negotiated agreement (BATNA), the most likely alternative to a negotiated agreement (MLATNA), and the worst alternative to a negotiated agreement (WATNA) for BOTH sides. We've developed this template to help guide you.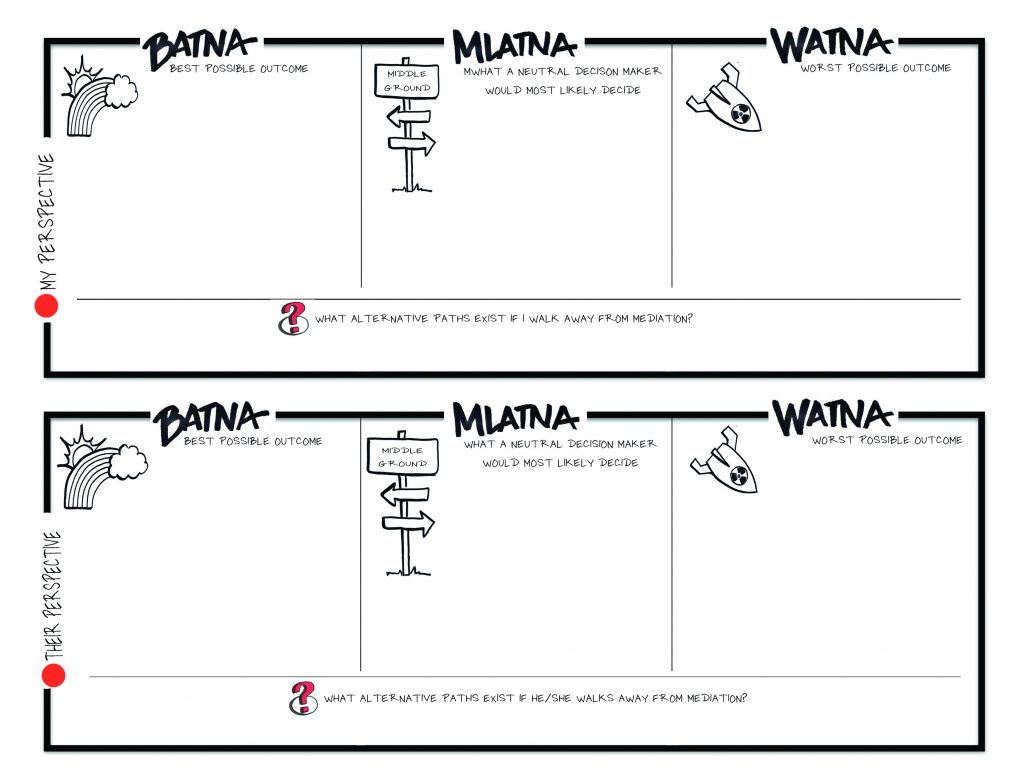 Preparing yourself for a pre-mediation meeting and the mediation that will follow may seem onerous, but try to take it one step at a time. Get a good night's sleep, be honest, and relax. It's not an exam. These are just things to think about as you get yourself ready for the process. Please see our next post about ways to prepare for participating constructively in mediation
about preparing for your pre-mediation session, or if you want information on using visual mediation during the process to improve communication and clarity, contact us at http://lisaarora.com/contact/
Important: Please note that this blog series is written in the context of providing information about family mediation and is not intended as legal advice. We recommend you seek legal counsel before making any major decisions about your personal legal circumstances, separation or divorce.